Capri Congressi
(Congresses)
Capri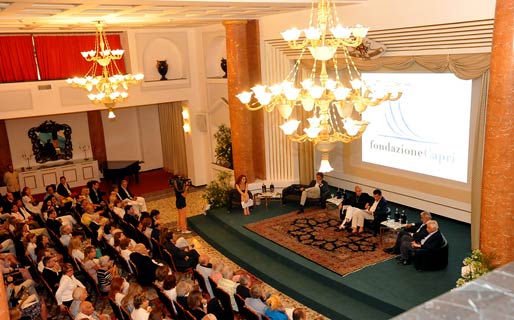 Conference organization is, more often than not, an extremely complex business. In order to meet the requirements of all those involved, it is necessary to employ the services of a specialized service provider.
Capri Congressi, part of the Capri Eventi group, is the ideal partner. A highly experienced and dynamic organization, the company offers a number of solutions to its clients so as to ensure that congresses, conferences, seminars and all genre of incentive and special events held on the island be a resounding success.
Capri Congressi works to guarantee that every aspect of an event runs smoothly, from the logistics of transportation to and from the island to accommodation, from catering requirements to leisure activities and entertainment, including excursion options both on the island and on the mainland.
Professionalism united with Capri's natural appeal has, since its foundation, been Capri Congressi's recognized trade mark.