Il Quisi
Restaurants

Taste
Via Camerelle, 2

-

Capri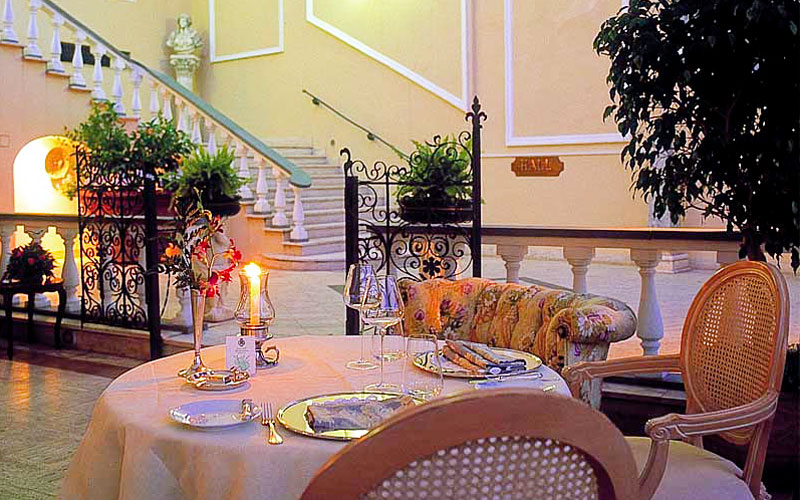 Gourmet experiences c/o Grand Hotel Quisisana
Exquisitely elegant interiors and the finest Mediterranean cuisine: this the delightful combination which has made the 'Quisi restaurant almost as famous as the fabulous 5 star luxury hotel in which it is located.
The light fantastic
The very same courteous hospitality and discreet service enjoyed by guests staying at the Grand Hotel Quisisana is offered to all those fortunate enough to have booked a table at the Quisi. The menus, created by the Quisi's talented executive chef, feature deliciously light versions of age-old regional favorites.
Wining and dining
The restaurant manager and wine specialist, graciously assists clients in their choice of wines from a cellar which includes over 750 national and international wines of worldwide repute.
Whether they dine in the main dining room or al fresco, on the restaurant's attractive terrace, the stylish surroundings, outstanding service and fabulous food of the Quisi ensure guests experience an evening to remember.
The Quisi restaurant is open for dinner, from 7.30 pm to 11.00 pm.