JKitchen Lounge & Restaurant
Restaurants

Taste
Via Prov. Marina Grande, 225

-

Capri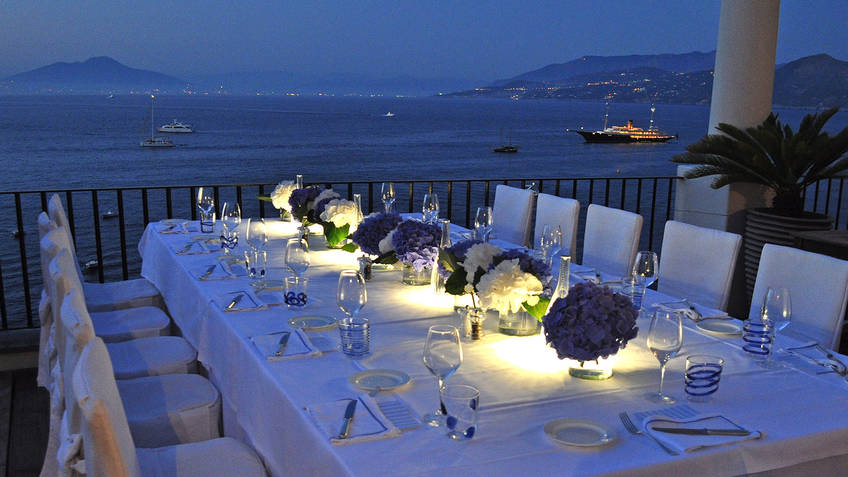 Eating in the kitchen
JKitchen Lounge & Restaurant
The breathtaking view from the terrace
Order "Bellini" drink, on of the best in the whole island
Take a look at J.K. Place, the wonderful antique hotel in which JKitchen is located
Hours: 8.00 am - 11.00 pm
Open daily
Annual closure: from 1 November 2017 to 24 March 2018
If its casual chic you're looking for, you'll love JKitchen - by far the coolest place to eat in Capri!
Dining, JK Capri style
In the dining room, crisp white interiors create an enchanting contrast with the deep blue of the sea surrounding Capri, visible through the restaurant's windows and from the terrace overlooking Marina Grande and the Bay of Naples.
Superlative Mediterranean cuisine, served in a restaurant which has all the features of a luxurious private home. Exactly what you'd expect from the island's most talked-about boutique hotel...

Just what you want, whenever you what it
Not only does JKitchen serve delicious and beautifully presented Mediterranean cuisine, it serves it all day long too. So get ready for a delicious breakfast buffet, a cool and mediterranean light brunch and mainly for a very romantic dinner on the terrace with its stunning view. What are you waiting for?