Motoscafisti di Capri
(Transport and Rental)
Capri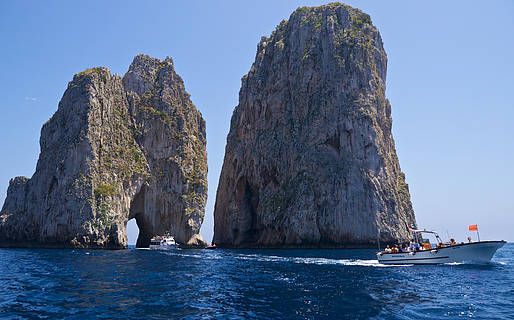 Sailing around the island, since 1955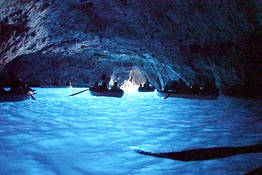 Buy the online ticket, save 3 euro and skip the line!
Valid from 1 April 2015 to 31 October 2015
(Terms and conditions)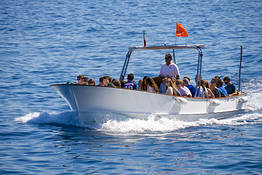 Buy the online ticket, save 4 euro and skip the line!
Valid from 1 April 2015 to 31 October 2015
(Terms and conditions)
Always dreamed of sailing the sea surrounding Capri? With Motoscafisti di Capri it couldn't be easier - or safer!
The number 1 choice for tours around the island and trips to the Blue Grotto, for more than 50 years Motoscafisti di Capri has been introducing tourists to the magic of Capri.
In to the blue
By far the best way to experience the magic, is to take the tour which sails past the island's many sea caves, the Faraglioni, the lighthouse, and the Grotta Azzurra, where boats drop anchor to allow passengers to board one of the little rowing boats which take visitors inside the legendary blue cavern.
Half or full day?
Ideal if you for have only an hour to spare, Motoscafisti's tours to the Faraglioni and the Grotta Azzurra are particularly popular with day trippers.
Want to explore the island's coastline at leisure? Opt for a private, half or full day excursion, spent sailing around Capri and, if you like, across the sea to the Amalfi Coast

Everything you need
Boats are equipped with everything you might need for an unforgettable day at sea: an ice box filled with mineral water and soft drinks, a soft water shower, a sun awning and, on request, all the ingredients for a delicious, onboard picnic!
On-board entertainment and boating services
Motoscafisti also organize charters to all the main destinations on the Bays of Naples and Salerno, including the possibility of on-board entertainment.
For cruise ships anchored off the shores of Capri, the Motoscafisti are the only company on the island authorized to provide boating services.