Quisi Sport
(Fashion)
Capri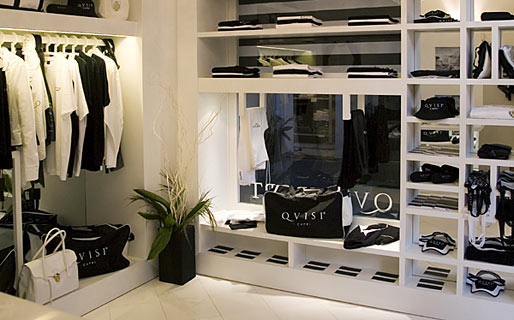 In collaboration with Stilelibero fashion designers, the Grand Hotel Quisisana has created a superb line of sports and casual wear, with clothes perfectly suited to today's discerning customers' requirements of quality, comfort, and style.
Qvisi Sport embraces both the wellness philosophy and the albeit legendary elegance of Capri's historic hotel, creating items perfectly suited to those who enjoy an active and style conscious lifestyle.
Decidedly contemporary yet at the same time faultlessly classic, Qvisi Sport's range of clothes and accessories sees the almost exclusive application of black and white, favoring the elegant use of colorless color over the transitory trends of fashion-fickle palettes.

The Qvisi Sport collection includes a complete range of menswear, women's fashions, clothes for kids, but also bags, hats, and perfumes.