Relais La Palma
Restaurants

Taste
Via Vittorio Emanuele, 37

-

Capri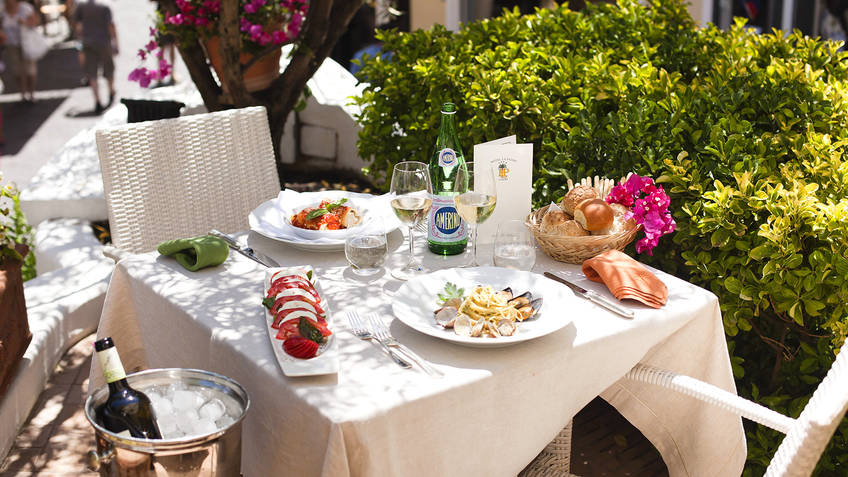 Eat parade
Relais La Palma
The spectacular interior design
A drink on the terrace before dining
Organize an unforgettable party
Superlative Mediterranean cuisine and an excellent selection of regional wines are served to guests dining on the terrace of Hotel La Palma's Relais La Palma' restaurant.
The place to be, and be seen
The restaurant occupies an unbeatable position just a few meters from the Piazzetta, in the heart of Capri's exclusive designer shopping district.
Hotel La Palma's terrace has always been an extremely fashionable venue in which to sample popular island dishes whilst watching the world walk by...

Gourmet and glamour
Hotel La Palma's Portico and Gazebo banqueting halls are suitable for every kind of high profile event, from glamorous wedding receptions to important working lunches.
The roof garden provides a spectacular stage for Gala dinners for as many as 360 people.
Opening times: 12.00 pm - 12.00 am

Closure days:
Open 7 days a week. Close from November to Easter