Wellness centers and luxury spas
Relax and recharge on Capri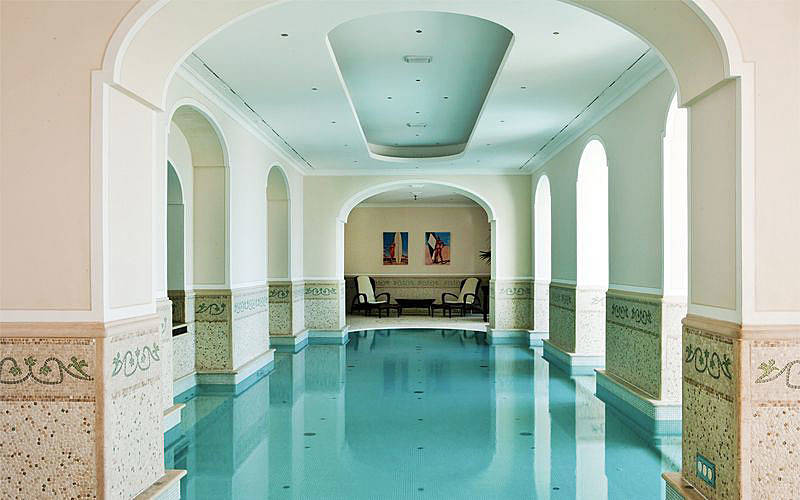 Like his contemporaries, Tiberius was a great believer in salus per aquam and in each of the twelve villas he built on the island, he insisted there be a spa. For the Ancient Roman Emperor, Capri was the perfect place in which to relax, rejuvenate and indulge in every form of imperial pleasure...
Today, the island is still a spa lover's paradise and Capri's luxury wellness centers and beauty farms are famous the whole world over. Here's a list of the places in which to indulge in some seriously professional pampering.
Have a question? Ask us!
Recommended experiences and tours
Transport and Rental
Buy the online ticket, save 1 euro and skip the line!
Transport and Rental
Buy the online ticket, save 1 euro and skip the line!
Transport and Rental
Book online to reserve your scooter for your day on Capri!
Your scooter will be waiting for you to hop on.
From 10am to 4pm: visit Capri while skipping the long lines and waits for public transportation...at an excellent price.
from € 40 € 55

-27%
Per scooter
Excursions by sea
Do you really want to enjoy the blue sea of Capri?
The best option is to book a private boat to sail around the island!
With its discreet charm the "Fratelli Aprea 7.80 open cruise" is the model that more than others represents the tradition and the classic line of Gozzo Sorrentino.
from € 160
Per boat. Up to 7 persons.
Excursions by sea
A small wooden boat without skipper (Starting from 2 hours)
from € 70
Up to 5 passengers
Excursions by sea
Imagine sailing past the toweri Faraglioni, stopping for a swim in the Green Grotto, and rounding the Punta Carena lighthouse before a visit at the Blue Grotto: memories that will last a lifetime! Book your 4 hour or 8 hour boat tour of Capri on one of our charming gozzo boats!
from € 230 € 250

-8%
max 7 passengers
Quick links
Weddings and Events

Beauty services on demand for a stylish look on Capri!