Capri Relax Boats
(Excursions by sea)
Capri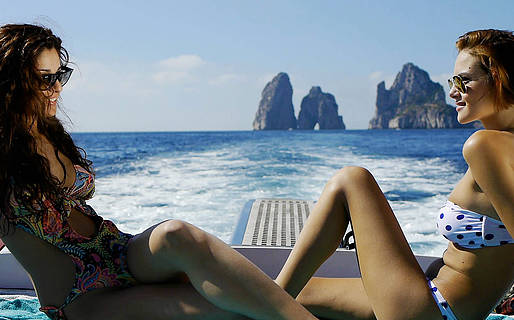 Discover the sea surrounding Capri
Want to experience the true magic of Capri?
The best option is to book a private boat to sail around the island!
Discreet charm. The Fratelli Aprea 7.80 OPEN CRUISE is the model that more than others represents the tradition and the classic line of Gozzo Sorrentino.
€ 135
€ 150
-10%
Per boat, up to 4 persons.
Valid from 16 May 2015 to 30 September 2015
(Terms and conditions)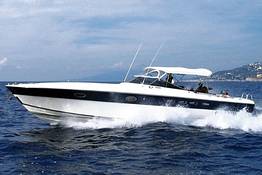 Start your vacation in style with a private transfer organized by Capri Relax Boats... 24h/24h
€ 750
One way. Up to 3 guests.
Valid from 28 May 2015 to 8 November 2015
(Terms and conditions)
The Faraglioni, the Natural Arch, the lighthouse, the Grotta Azzurra: the best way to see the wonders of Capri's coastline is from the sea, sailing with Capri Relax Boats.
Meet the fleet
From the island's traditional fishing boats, or "gozzi", to high speed motorboats Itama 38: Capri Relax Boats has a boat for every occasion. All boats come equipped with sundeck, shower, ice box, and awning. Snorkeling equipment is available, on request.
See Capri from the sea
Want to treat you family or friends to an unforgettable excursion? Want to sail the sea surrounding Capri at leisure? Rent a boat for the entire day and cruise to your heart's content...
Ready when you are! Capri Relax Boats operates a 24hr transfer service to and from Naples, Ischia, Procida, Sorrento, Nerano, Positano and Amalfi

Beyond the island
With Capri Relax Boats you can sail across the Bay of Naples and along the Amalfi Coast, stopping off to visit the towns of Positano and Amalfi. Gourmands will, no doubt, want to savor a fish supper in one of the famous sea edge restaurants in Nerano, before returning to Capri.