Fiori di Capri
(Miscellaneous)
Capri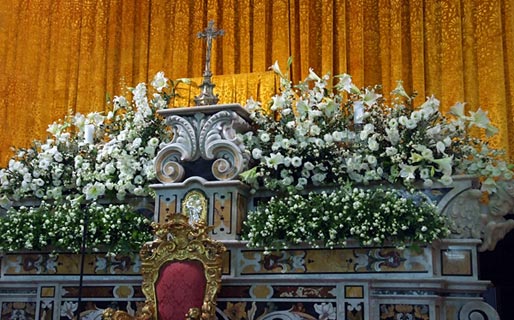 "Fiori di Capri" the art of flowers on the island of flowers. The intense colors and delicate perfumes of beautifully arranged flowers add that special touch to any setting, whether they be used to communicate a gesture of hospitality, or as a symbol of love.
Taking her inspiration from her knowledge of the island flora and its superb architecture, Letizia Palumbo, has created the most fabulous flower arrangements for over 40 years. Letizia's daughter Paola shares both her mother's talent and passion, and employs them so as to make weddings, anniversaries and all manner of celebratory occasions even more special.
"Fiori di Capri" has been responsible for the magnificent floral decorations used in occasion of the fashion show Maremoda Capri, numerous television award ceremonies and events for Bulgari, Rolex and Cartier.