Limoncello di Capri
(Local products)
Capri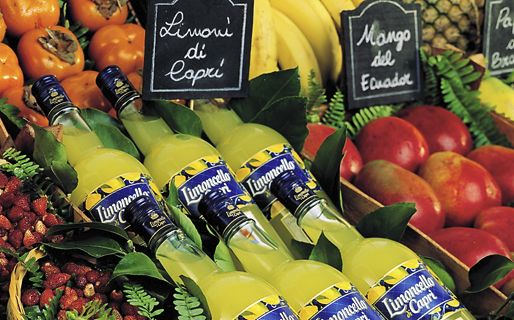 Don't be a lemon, have a limoncello!
Back in the late 1800's it was customary that Vincenza Canale, one of the island's first hoteliers, offered clients at her guest-house "Mariantonia" a glass of Limoncello.
Ignazio Cerio, J. Fersen, Axel Munthe, F. A. Krupp and Amedeo Maiuri, all succumbed to the appeal of this exceptional drink and devotees of the island have been enjoying the delicious liqueur ever since.
A perfectly'' organic product, free of additives, preservatives, colorants, and stabilizers, Limoncello di Capri is still made according to the age-old recipe using the macerated peel of the lemons grown on the island.