Hire a Speedboat on Capri
Transfers and excursions to explore the entire coast and bay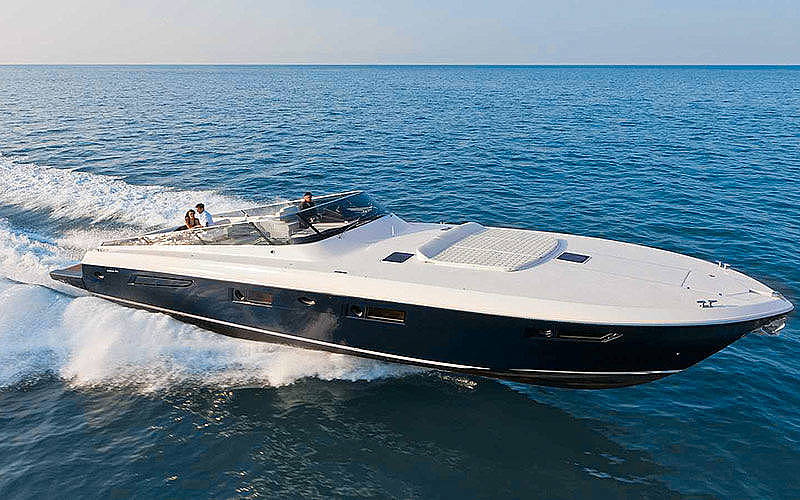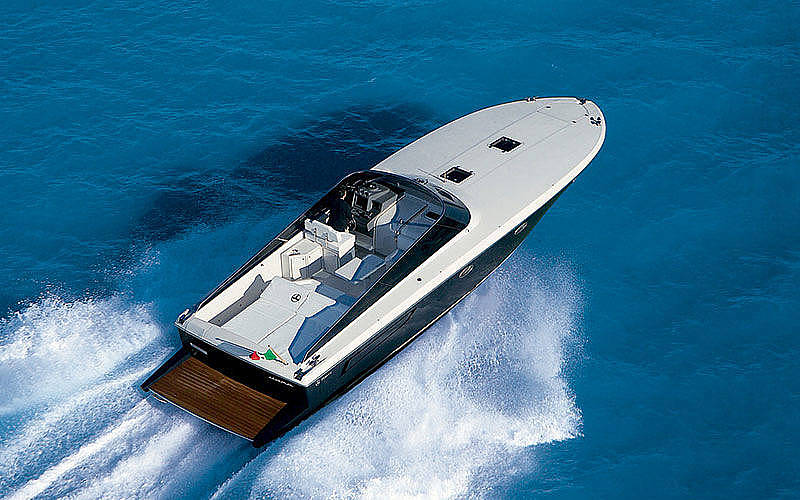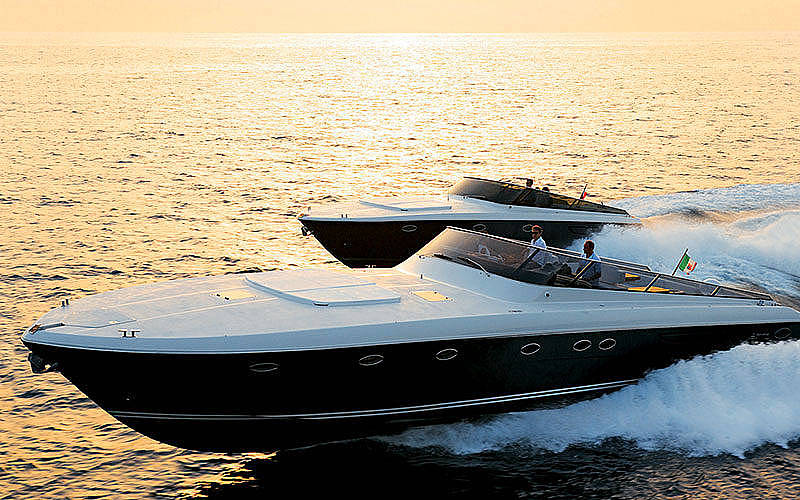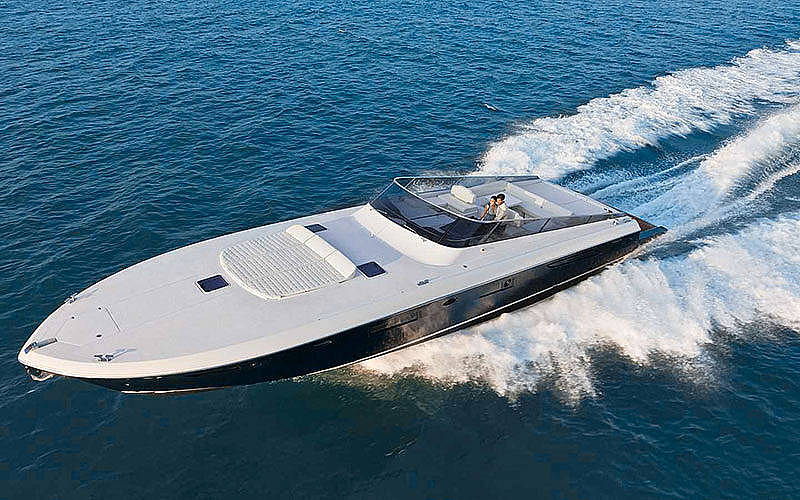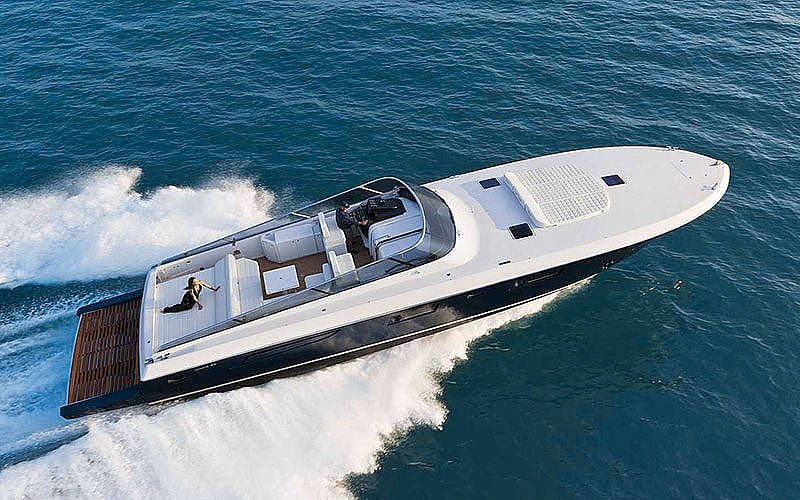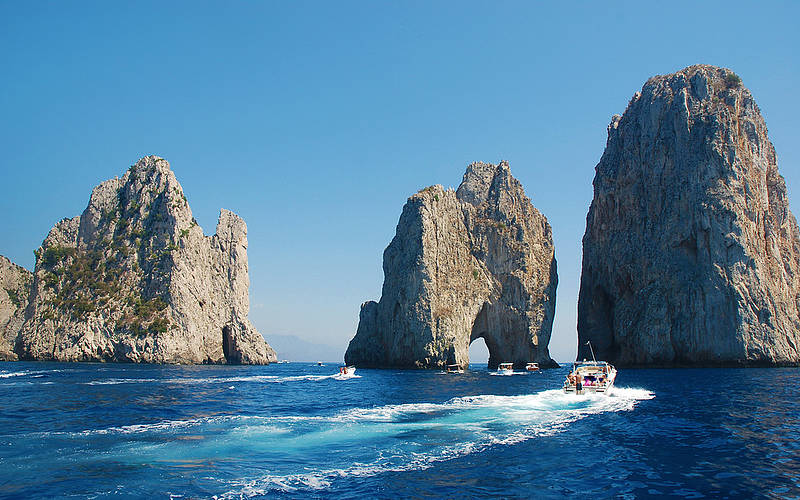 01
02
03
04
05
06
07
08
09
If comfort is your priority, and you want to spend an entire day on board or travel to destinations along the coast or across the bay, then opt to rent a speedboat...the perfect solution for sailing between Capri and nearby coastal towns and islands.
Speedboats are often used for private transfers between Naples and other towns on the mainland and the island of Capri. There are a number of charter companies which offer complete transfer services including pick up from the airport, train station, or other meeting place, private car with driver to the pier, speedboat transfer to Capri, and taxi to your hotel.
Request a personalized estimate for your private transfer
Speedboats are also ideal for a full day at sea, with lunch on board and excursions to destinations along the Amalfi Coast. On Capri, speedboats are always hired with a skipper.
FAQ
How many passenger can a speedboat accommodate?

There are a number of different speedboat models available on Capri, but on average a speedboat can accommodate from a maximum of 6 to a maximum of 12 passengers.
How much luggage can a speedboat carry?

Usually, one medium sized suitcase (weighing about 25 kf) per person. It is also possible to organized transfers including more luggage.
How much does a private transfer from Naples to Capri cost on average?

The average price of a transfer is about EUR 700; evening transfers cost a bit more.
I need a transfer between the Amalfi Coast and Capri. Can I combine a transfer with a boat tour and a stop to swim?

Of course! Your bags can be stored below deck while you relax and enjoy a day at sea.
What's the difference between a speedboat and a gozzo?

For longer distances, you must hire a speedboat as the much slower gozzo boats cannot get very far from Capri. You can also accommodate more passengers on a speedboat if you are travelling with friends or family, or want to organize a party on board.
Boat rental offers to book online
Excursions by sea
Enjoy the sea of Capri and surrounding area with the elegant luxury of an italian open motorboat.
The "Itama 38" (12 mt) used for the service, have private cabin, mini-bar, wc, sunbathing area with cushions and comfortable sofas where you can admire the panorama.
All you need for your relaxing day.
from € 850 € 900

-6%
Per boat. Up to 9 persons.
Excursions by sea
Discover the most beautiful hidden caves and coves along the coast of Capri by luxury speedboat! Choose a 4 hour or 8 hour tour to explore the breathtaking coastline, including sights like the Faraglioni, the Punta Carena lighthouse, and the famous Blue Grotto in style and comfort!
from € 600 € 670

-10%
max 10 passengers
Excursions by sea
Are you visiting Capri and want to visit Positano for the day? An excursion by powerful luxury speedboat is the perfect solution, making the trip to the mainland fast and comfortable, so you have a full 7 hours to relax and explore the most beautiful town on the Amalfi Coast!
from € 950 € 1,100

-14%
max 6 passengers
Excursions by sea
Fly over the waves from Capri to Amalfi on a powerful speedboat, and savor all the beauty of the Amalfi Coast in full luxury and comfort! This craft is so fast that we can stop anywhere you would like in the Bay of Naples!
from € 950 € 1,200

-21%
max 8 passengers
Excursions by sea
Imagine watching the sun set behind Capri's towering Faraglioni seastacks as you toast with your loved ones from the deck of your luxury speedboat...make your vacation dream come true to celebrate a special occasion or simply treat yourself to the experience of a lifetime!
from € 400
max 8 passengers
Excursions by sea
Choose to tour the waters of Capri in impeccable style aboard an Itama 38 speedboat. Sail by the Faraglioni, the Green Grotto, the Blue Grotto, the Marina Piccola Bay, and the lighthouse on Punta Carena. Book an entire day and tour along the Amalfi Coast, as well!
Have a question? Ask us!