Find a hotel
Online reservations are managed directly by the hotels
The lowest rates, no intermediary costs.
Why should I book my hotel with Capri.com?
Get the lowest rates
Book direct with the hotel
Receive an instant confirmation
Pay direct in the hotel
No hidden costs or commissions
Easy cancellation
Buy in advance and reserve your seat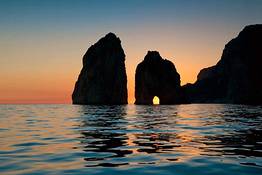 Excursions by sea
A romantic boat tour of the island at sunset with aperitif on board.

€ 180
€ 250
-28%
Price for two persons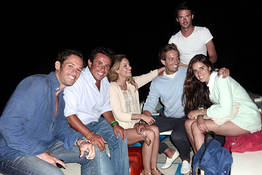 Excursions by sea
Night transfer on boat from Capri to Nerano: enjoy a dinner in an old fishing village.

€ 250
€ 300
-17%
Up to 6 persons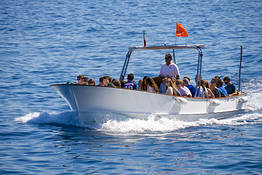 Transport and Rental
Buy the online ticket, save 4 euro and skip the line!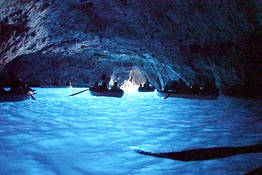 Transport and Rental
Buy the online ticket, save 3 euro and skip the line!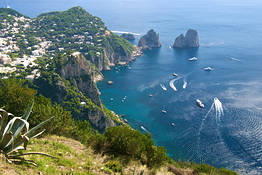 Guided tours
Discover Capri on elegant boats discovering grottoes and the island's unknown, that is Bespoke Capri.
€ 150
The cost is valid for 2-4 pax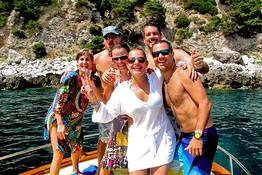 Excursions by sea
A one day long excursion from Sorrento to Capri, where to spend 3 hours strolling freely in the centre.
A small group tour with max 12 people per boat.
The boat is equipped with sunbeds, an ample canopy for shade and toilet.
Transport and Rental
Start your vacation in style with a private transfer organized by Capri Relax Boats... 24h/24h
€ 650
One way. Up to 6 guests
Excursions by sea
Want to experience the true magic of Capri?
The best option is to book a private boat to sail around the island!
Discreet charm. The Fratelli Aprea 7.80 OPEN CRUISE is the model that more than others represents the tradition and the classic line of Gozzo Sorrentino.
€ 135
€ 150
-10%
Per boat, up to 4 persons.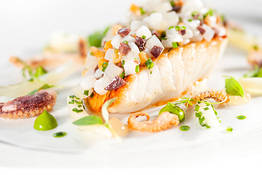 Guided tours
From the combination of knowledge, culinary passion and location, fed by the will of sharing such experience, the Bespoke Cooking Class was born, based on true, authentic and traditional italian values.
Want to claim freebies and discounts for your holiday on Capri? Download the coupons!
First time to Capri? Here's some basic information to get you started!
Island of Capri
10km squared: The total area of the

island
How much do hotels cost on Capri
2.200.000 The number of people who visit
Capri each year
180.000 The number of people who
spend at least one night
on the island
20.000 The number of people who arrive
daily on the island in August

Distance between the main airports and Capri
45 km from Naples
292 km from Rome Fiumicino
Wherever your plane lands, you'll need to reach the port of Naples from where hydrofoils to Capri depart.
If you land in Rome, bear in mind that the journey from Rome to Capri is not a short one.
You'll need at least 4 hours from the time you land.
If your plane lands in the afternoon, consider staying the night in Rome or Naples and continuing your journey to Capri the next morning.
On request, all hotels will organize a private car and boat transfer to the port of Naples and greeting service at the port of Capri: a stress-free and, if your travelling in a small group, suprisingly economic way of getting to the island.
How long does it take to get to Capri?

25 minutes From the port of Sorrento
50 minutes From the port of Naples
40 minutes From the port of Positano

(boats sail direct in summer only)
Average monthly temperatures
Jan

12°

Feb

13°

Mar

15°

Apr

17°

May

22°

Jun

25°

Jul

28°

Aug

28°

Sep

25°

Oct

22°

Nov

16°

Dec

14°
Restaurant hours
Lunch: from 12.30 to 15.00
Dinner: from 19.30 to 23.00
In the summer, opening hours are often longer and you're unlikely to find Italians eating much before 21.00. In high season you might easily still be served after 23.00.
Tips
They are not obligatory and how much you give is really up to you: as a general rule of thumb, if you're happy with the service received, leave a tip between: 5% 10%
Shop hours
From Easter to early November: non-stop from 10.00 to 20.30
From early November to Easter: 10.00 - 13.00 /16.00 -19.30
In summer, a number of shops stay open until late in the evening.
Health
Capilupi Hospital: Via Provinciale Anacapri, 80073 Capri, Tel. 081 838 1111
Number for emergency service: 118
First Aid - night time and holidays: Piazza Umberto I, 9 Capri Tel. 081 8375716 - 081 8381238
What's the best time of year to visit Capri?
The best months to visit Capri are April, May, September and October when the climate is mild and the island is less crowded.
Whenever you decide to come, make sure you spend at least one night on the island; that way you'll be able to enjoy the peace of Capri - after the day trippers have left!
Average sea temperatures
January

14°

February

13°

March

14°

April

15°

May

18°

June

21°

July

24°

August

25°

September

23°

October

21°

November

18°

December

16°
The currency used in Italy is the Euro. Credit cards are accepted in almost all hotels, restaurants and shops. Cash dispensers are located outside the banks.
Wi-Fi connectivity is available in most hotels, often for free. Public networks are still scarce.
There is good coverage for mobile phone networks on the island, with the exception of the area around the lighthouse (Faro)
Things to put in your case
Sun cream
Comfortable, flat sandals
Something elegant (but not too much...)
Swimming costume
Insect repellent
Capri: Tourist Information offices
CAPRI Piazza Umberto I Tel. +39 081 8370686
MARINA GRANDE Banchina del Porto Tel.+39 081 8370634
ANACAPRI Via G. Orlandi, 59 Tel. +39 081 8371524